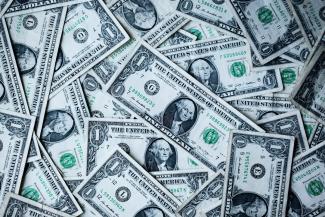 7 Habits to become a Millionaire
The thought of being a millionaire feels like a distant, unattainable dream. The lingering self-doubt within the majority of us assumes those that are rich surely must be smarter than the rest of us regular folks, right? Well, that is not always the case.
Those 'get rich quick' ads popping up on your browser will not work, nor will pouring blind hope into the lottery. Growing wealth doesn't occur overnight. Instead, it is a result of adhering to steps, habits, and rules on a daily basis. Changing how you approach life and tweaking habits every day directly translates into success.
Millionaires aren't a different species to the rest of us, so how did they become successful? Here are six things that have proven to be instrumental for the wealthiest people in a variety of industries.
They are prepared to read and learn
While leisurely reading is a favourite hobby for many of us, millionaires read as a means to improve themselves. According to socio-economist Randall Bell, "those who read seven or more books per year are more than 122 percent more likely to be millionaires" 1. A willingness to learn and read no matter their age is directly correlated to education, income, and happiness.
They Plan
Although it may be considered a broad term, there a specific areas where millionaires establish a plan to ensure success. For example, planning their budget in order to understand cash flow and minimize expenses is a simple, yet underutilized technique to immediately save money.
Millionaires will set milestones and yearly projections, however their main vehicle to reach these is through daily goal setting. This sets forward an immediate plan of action and "helps keep them focused and build momentum"2.
They have multiple flows of income
Relying in a single source of income stints your ability to grow wealth. During five years of research, Tom Corley discovered that millionaires tend to have additional earnings through renting out property, running a small side business, and part-ownership in other businesses3. Do not limit yourself, passive income will be a welcome addition when you plan your budget.
They invest
Investing is the most efficient way to earn money on your savings. Many millionaires will invest 20% of their household income, their wealth will stem from this and not their regular paycheck. Consult an advisor to determine what investing course of action is right for you.
They are healthy
In an interview with Four Hour Body Press, billionaire Richard Branson explains that "he definitely can achieve twice as much by keeping fit" 4. He is not alone in this thinking. Numerous millionaires have attributed a healthy diet and regular exercise as the driving force behind being able to function effectively for longer periods of time.
Corley's research also noted that self-made millionaires wake up "at least three hours before their work day actually began"5. Get up early and get going, the solitude will prevent the regular distractions that arise during the work day.
They surround themselves with the right people
As a rule of thumb, surrounding yourself around people who drive you to do more will inevitably improve any facet of your life. Networking has become an oft-used buzzword, however providing value to others without asking anything in return will open opportunities in the future.
Resources
1. https://www.cnbc.com/2017/04/07/7-rich-habits-of-highly-successful-people.html
2. https://www.entrepreneur.com/article/304219
3. https://www.slice.ca/money/photos/habits-of-self-made-millionaires/#!They-Don-t-Rely-on-One-Source-of-Income_
4. https://www.youtube.com/watch?v=QFjgMKwpz_k
5. https://www.cnbc.com/2017/04/07/7-rich-habits-of-highly-successful-people.html
*This content is developed from sources believed to be providing accurate information. The information provided is not written or intended as tax or legal advice and may not be relied on for purposes of avoiding any Federal tax penalties. Individuals are encouraged to seek advice from their own tax or legal counsel. Individuals involved in the estate planning process should work with an estate planning team, including their own personal legal or tax counsel. Neither the information presented nor any opinion expressed constitutes a representation by us of a specific investment or the purchase or sale of any securities. Asset allocation and diversification do not ensure a profit or protect against loss in declining markets. This material was developed and produced by Advisor Websites to provide information on a topic that may be of interest. Copyright 2023 Advisor Websites.